Mayor's Greeting
Välkommen to Lindsborg!
Welcome to a special place!
Lindsborg was founded by Swedish immigrants in 1869 and you can still see our heritage all these years later. Stop by the Sandzen Gallery, Red Barn Studio, Lindsborg Old Mill and Swedish Heritage Museum, and our wonderful shops, restaurants, and stores throughout our city. You will find that Lindsborg is a city like no other, with wonderful people who will help make your visit fantastic.
We hope to see you in person very soon!
- Mayor Clark Shultz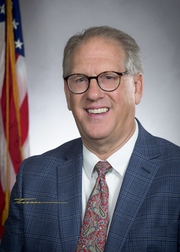 Contact Mayor Clark Shultz