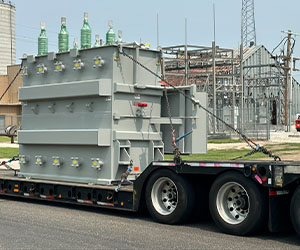 A project months in the making got a lot closer to completion last month with the arrival of a new transformer.
City Council approved the purchase of the item in the spring of 2022 and with its arrival, the process of getting it online and active will begin. Due to long lead times, such as breakers and switches, the new transformer will likely be ready later this year.
With a second transformer in place, the city will be much better prepared for a growth in population as well as better able to handle a failure within the current 55-year-old transformer should one occur.