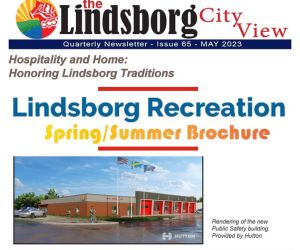 The May edition of the Lindsborg City View should be hitting mailboxes soon, so be on the lookout!
It's a helpful resource that provides a little info about news and events, both past and upcoming. This edition also features a section about summer rec programming and how to register. Here's a few more tidbits to look forward to as well:
Info about the upcoming City Council elections;
Bikeshare program set to launch in June;
Public Safety Center project; and
Golf Course Clubhouse fundraising campaign.
There is also a letter from City Administrator, Kristi Northcutt, that touches on the legacy of Alma Swensson and her impact on Lindsborg, both in the past and moving forward. We hope you give it a read and it's equal parts helpful, informative and fun!