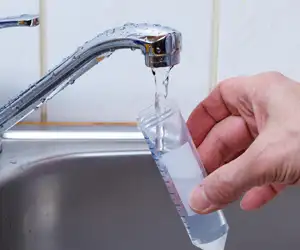 Did you know Lindsborgs' water system is required by the Kansas Department of Health and Environment to sample the water for lead and copper every three years?  
In the past, sample sites have been chosen because a home meet the criteria to be the most likely to have plumbing which contains lead. New regulations now require water suppliers identify all materials used in the construction of the water system, this includes not only the utility side, but the customers side as well. This means that the Lindsborg Water Department needs your help. Please take a few minutes to complete the survey to the best of your ability to help identify plumbing materials and systems within your home or business. Results can be emailed to watersurvey@lindsborgcity.org 
Thank you for your help.