COVID-19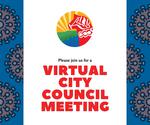 Zoom log on info for City Council Meetings
A good best explanation of the current financial assistance that is available to businesses. The recording from the virtual meeting on COVID-19 on 4.1.2020
https://www.travelks.com/industry/about-us/get-connected/)
A direct YouTube link is here: https://youtu.be/XUScfsnBXLI
IRS+Tax+Credit - Press Release
Coping with Disaster or Traumatic Event
https://governor.kansas.gov/keff/ - Kansas Essential Functions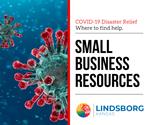 Small Business Owners Guide to the CARES Act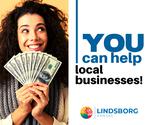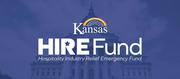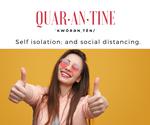 Virus information from City of Lindsborg
Bill pay - COVID-19 information
Playgrounds Closed - COVID - 19
http://www.kdheks.gov/coronavirus/COVID-19_Resource_Center.htm
https://www.mcphersoncountyks.us/866/COVID-19-Resources
https://www.smokyvalley.org/covid-19-information--25
https://www.lindsborghospital.org/
Current listing of what local businesses are doing as of 3.19.2020:
City Offices:
Employees only are allowed in all city offices at this time.
City Parks:
Playgrounds are closed.
The Good Merchant:
LIVE at FIVE Sales, Mondays and Thursdays at 5pm
Live FB sales on The Good Merchant Page
Free Delivery to Lindsborg Residents, Shipping available to all others
The White Peacock Tea & Coffee Company:
Delivery and pick up options - hours limited to 9am-3pm
Sandzen Gallery:
Closed until Tuesday, March 31, 2020. The members' brunch planned for Saturday, April 4, 2020, will be cancelled, along with a chamber music concert featuring Carmen Lemoine that was scheduled for April 28, 2020
Swedish Crown:
Closed until April
Pizza Hut:
Carry-out & delivery only
Subway:
Lobby closed for dining, open for ordering. Delivery available by Uber Eats, new hours: 11am -9pm
Small World Gallery:
Closed Sunday
Ivory Thimble:
By appointment only
Blacksmith Coffee:
Order from your computer or mobile device and pickup your order right inside the https://blacksmith-coffee.square.site Open 8:00 AM – 4:00 PM, M – Sat for in store purchases, carry-out/pickup orders only
Old Mill Museum:
All spring events cancelled including Mill Fest, closed until April 1st then will re-evaluate.
Designs - Lindsborg and Minneapolis:
Free delivery in Minneapolis, Lindsborg, and Assaria city limits, online sales at https://www.facebook.com/floralbydesigns/
Hemslojd:
New hours, 10:00 AM – 5:00 PM M-Sat, Sunday 12:00 PM – 4:00 PM
Bank of Tescott:
Drive thru only - loans, deposit services, etc., by appointment
Jalisco:
Carryout only, 11:00 AM – 8:00 PM M – Sat, 11:00 AM – 3:00 PM Sun, delivery options coming soon